This article is about The United Islands in the Lyrical World.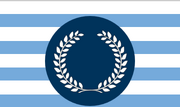 The United Islands are an island group near The Whitelands and Escogrecia.
The island nation consists of 3 islands, of which one has a giant lake in the middle.
After it's Lyrical Song Contest withdrawal, we haven't heard anything anymore from the country.
Lyrical Song Contest
Edit