This article is about the Merisla Islands in online song contests.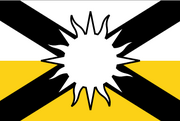 Merisla Islands

Capital

St. Jersey

Official language

English

Ethnic groups

63,5% English, 20% Brazilian , 9,5% Spanish , 7% German

Government

Unitary parliamentary democracy

Prime minister

To be elected (27.10.2014)

Area

975 sq km

Population

45.000 (2014)

Density

216.6/sq km

Currency

Merislan Pound

Time zone

GMT-4 (summer: GTC-6)
National day

19 October

Drives on the

right

Calling code

+58

Internet TLD

.ms

Motto

Be who you are

National anthem

Unity
Information
Edit
Citizens: 0.045 mio.
Area: 975 sq km
Location: Merisla Islands is a small island located between Trinidad & Tobago and Barbados.
Full name: Republic of Merisla Islands
The current president is Mario Hu-Loziar, after being voted by 67% of the public at the elections on the 24th March 2015. Hanna Husens, candidate from the Conservative Union, has received 33%. A close conntection between Dasmia,Keyholeland and Trollum & Beatum has been requested as a wish by Hu-Loziar. 
The next elections will take place in the end of July.
On the 26th March 2015, a huge bomb attack hit the downtown of St. Jersey. More than 56 people have died, more than 100 got hurt. It is unknown so far who attack the island.
Lyrical Song Contest
Edit
Table key
    

Winner

    

Second place

    

Automatically qualified to the final

    

Did not qualify for the final

    

Did not compete