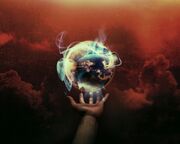 This article is about Latitude Republic in online song contests.
Latitude Republic is an Island with a population of about 4,530,000.
The capital city is Abide and has a population of about 402,000
It is a christian country and has a wide range of music.
The official Language is English.
They became interdependent on the 21st April 2014 so have set that as a national Holiday where everyone has to act as silly as possible for a chance to lead the country for the next year.
The Current Leader is Shannon Smith. She has been a controversial leader after bringing in the death penalty and starting fights with other nations.
The currency is the *
The country is taking part in both major sporting events and hopes to do very well.
In December 2014 there was a big uprising in Hilltown the next biggest city after Abide when Shannon banned Christmas.
On the 12th November 2014 it was decided by a vote in the country that the name would be changed to Latitude Republic from Republic of Norjam.
Lyrical Song Contest
Edit