This article is about Erezin Halla in online song contests.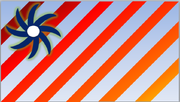 Information On Erezin Halla 
Edit
Erezin Halla is a Country rich in diversity culture and popularity. The national Languages are:- British English, American English, Irish, German and Spanish.
A total of around 1.1 Million people live in the country to date (2014).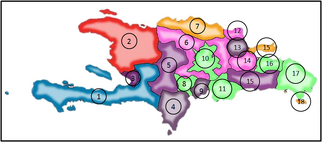 Capital City - Brunel Masa
Currency - Shequal
The Country has a total of 18 District which together create this gorgeous country.
01. Florett Barlai
02. Justerrian
03. Haru Narista
04. Velveeron
05. Grousaberg
06. Kissa Mirrin
07. Junipas
08. Barrin Flox
09. Barrin Zelo
10. Greater Brunel Masa (Biggest Capital City of Erezin Halla)
11. Barrin Quillif
12. Olivierra
13. Quippian Gongola
14. Quippian Daaruska
15. Yterial Haven
16. Amarakescha
17. Lomire Lomire
18. Wavochle Island
Lyrical Song Contest
Edit
Amaluran Song Contest
Edit
| Edition | Artist | Song | Final | Points | Semi | Points |
| --- | --- | --- | --- | --- | --- | --- |
| #01 | Dove Cameron | Better In Stereo | 06 | 105 | N/A | N/A |
| #02 | Luyanna & Mampi | Why | | | | |
Children's Lyrical Song Contest 
Edit
Debuted in the 01st edition of the Junoir Lyrical Song Contest
| Edition | Artist | Song | Final | Point | Semi | Points |
| --- | --- | --- | --- | --- | --- | --- |
| #01 | Ronan Parke | Defined | 07 | 020 | N/A | N/A |
| #02 | Bars & Melody | Hopeful | 01 | 166 | N/A | N/A |
| #03 | Gabz | Lighters(The One) | 02 | 152 | N/A | N/A |
| #04 | Henry Gallagher | Lightning | 08 | 112 | N/A | N/A |
| #05 | Benjamin Lasnier | You've Got My Number | 16 | 054 | N/A | N/A |
| #06 | Isac Elliot | Tired Of Missing You | 11 | 089 | N/A | N/A |
| #07 | Hollie Steel | Fly | | | | |
Classic Lyrical Song Contest 
Edit
Debuted in the 02nd edition of the Classic Lyrical Song Contest
| Edition | Artist | Song | Final | Points | Semi | Points |
| --- | --- | --- | --- | --- | --- | --- |
| #02 | Beegees | Staying Alive | 03 | 042 | N/A | N/A |
| #03 | Cher  | Believe | 02 | 185 | N/A | N/A |
| #04 | Culture Club | Karma Chameleon | | | | |