This article is about Artntry in online song contests.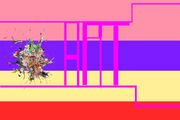 Artntry

Capital

MonaLizier

Official languages

Greek & Albanian

Ethnic groups

20% Spanish, 40% Greek, 40% Albanian

Government

Unitary parliamentary democracy

Area

1.28 km2

Population

310.570 (2014)

Currency

Euro (EUR)

Time zone

CTE

National holiday

10 March

Broadcaster

Arntry National Television (ANT)
Before it was invented (10th Of March 2011) they all thought it was a non-citizen little island. Some archeologists went to explore it and then they found that there were a lot of people living in there. Then they decided to make it independent after a lot of meetings. Artntry was accepted in the European Union in the 19th of March in 2011, and they tried to confirm in Eurovision Song Contest, however EBU didn't accepted them, for unknown reasons. Their currency is Euro (in Greek ευρώ/in Albanian monedhë). Their National anthem is: [National Anthem].
Eurovision Song Contest
Their hobby, every year. They have a big television in the centre of MonaLizier and they watch and support Greece and Albania and some people Spain. They love Eurovision Song Contest but they were never able to participate.
Church
The people in Artntry are in love with their religion and they go every weekend to the church. They love hearing what God said and what God will teach them.
Television and Radio
The main Artntrian broadcaster is ANT (Antry National Television).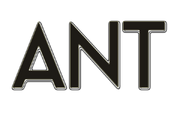 Music and Dances
Edit
Artntry if you didn't knew, has a lot of unknown singers that have been to The Voice Greece or other shows. One of them is Areti Kosmidou (both of her parents are Artntrian), who represended Artntry in LySC #9 and got 2nd place with 145 points. Also Bebe Rexha's mother is Artntrian and she will represend Artntry with her newest song.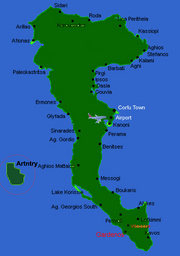 Lyrical Song Contest
Edit
     Winner
     Failed To Qualify
     Disqualified
     Last Place
     2nd Place
     3rd Place
     Automaticly Qualified
Edition
Artist
Song
Place
Points
Semi
Points
09
Areti Kosmidou
"So Cruel"
02
145
No semi-finals
10
The Veronicas
"Lolita"
14
110
"AQ"
11
Kat Dahlia
"Crazy"

Failed to qualify

13
44
12
KINGS
"Ligo Akoma"
20
10
09
92
13
Lea Michele
"On My Way"

Failed to qualify

09
75
Did not participate in 14
15
Antonia feat. Jay Sean
"Wild Horses"
03
172
02
248
16
Marina And The Diamonds
"Happy"
12
92
07
45
17
Bebe Rexha
"I'm Gonna Show You Crazy"
04
136
No semi-finals
Did not participate between 18 untill 20
21
Ariana Grande ft. Cashmere Cat
"Adore"
18
76
No semi-finals
22
Ariana Grande ft. Chris Brown
"Don't Be Gone Too Long"

Failed to qualify

12
60
23
Robin Schulz
"Sun Goes Down"
13
111
No semi-finals
24
Alina Artts
High Enough
15
145
04
159
25
Helena Paparizou
"Tha Mai Allios"

Failed to qualify

15
38
26
Loreen
"Paper Light"
10
137
01
145
27
Francesca Michielin
"L'amore esiste"
02
282
05
125
28
Ina Wroldsen
"Aliens (her er jeg)"
27
53
"AQ"
In the 28th edition 3 neighbord countries were chosen to host together and they build a venue in the center of these 3 countries.
Classic Lyrical Song Contest
Edit
     Winner
     Disqualified
     Last Place
     2nd Place
     3rd Place

Children's Lyrical Song Contest
Edit
     Winner
     Disqualified
     Last Place
     2nd Place
     3rd Place

| Edition | Artist | Song | Place | Points |
| --- | --- | --- | --- | --- |
| 07 | Sofiya Fisenko & Fedor Shchedrin | "YA - ogon (Я - огонь)" | 17 | 59 |
| 08 | Robin | TBA | | |